-->

The Witches Broom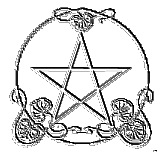 Merry Meet and Merry Be

Welcome to The Witches' Broom Website. This site is for the eclectic witch (or pagan).


What I have presented on this page is just a little bit of my own beliefs on the Wiccan path. First what does wicca mean?

Wicca is a fairly new term to describe one who practices witchcraft(wisecraft). The word wicca has its roots in the gaelic wica meaning wise one. This for me is the foundation for what I believe in. An understanding of the working of nature and the wheel of life as it revolves around us and is a part of us as we are a part of it It is the belief that all is intertwined. As an olde poet once said "...One cannot pick a flower without the troubling of a star". In science it is a physical law. For every action there is an equal and opposite reaction. In my wiccan beliefs, I believe that all that you do wether for good or ill will return to you three fold. Have you ever noticed that when one points a finger at something or someone there are three fingers pointed back? Also basic to wiccan beliefs is a little, but very powerful saying known as the Witche's Rede. Basically this rede states.

"Do What You Will Though Harm It None"

Below you wiil find links to basic philosophies that I employ, wiccan is a lifestyle 24/7 not just a "sunday" religion. Enjoy, and e-mail me with any questions. I apologise for my guestbook being down, but hopefully it will be back soon. Peace, Love and Light, Blessed Be All
---
Blessed Yule!!!
---


Lunar/Sun Phase Caculator
---
Site Index to other Topics

---
Some Rituals

---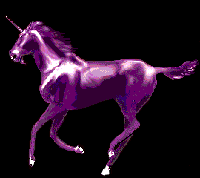 May Life thrive now and always!
The Circle is ever open, ever unbroken.
May the Goddess awaken in each of Our Hearts
Peace, Love, Light and Harmony;
As You do will, so mote it be
Merry meet and merry part. And Blessed Be.
---
The Nature of the Path of Wicca

---


This page has been visited
times.


My Guestbook

View My Guestbook
Sign My Guestbook

---

Spirit And Sky
Top Spiritual Site
2005